Acupuncture and Traditional Chinese Medicine offer a safe and effective means for treating a wide variety of health conditions. Acupuncture works by promoting circulation which helps to normalize muscle function and to decrease inflammation. Additionally acupuncture promotes the release of endorphin's which helps to calm the nervous system, improve sleep, and promote healing. At FIT Acupuncture, we combine acupuncture with the many modalities of Traditional Chinese medicine including Tui-Na Massage, Acupressure, Cupping, Chinese Herbal medicine, postural adjustments, and stretching & strengthening exercises to further address the root of the condition and create sustainable and lasting changes.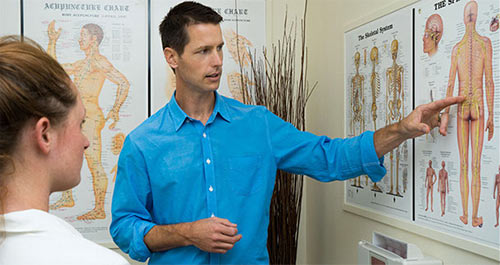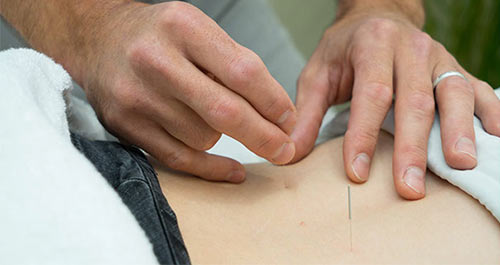 FAQ About Acupuncture
The initial appointment includes an interview, diagnosis, and treatment and lasts for about one hour. Follow-up appointments last about 45 minutes. The frequency and duration of treatment depends on the type of issue being
addressed. In general, acute injuries require 1-2 treatments per week over the course of 2-3 weeks, while more chronic issues will require treatment on a weekly basis for an average of 8-10 weeks. During the initial intake your
practitioner will give you a prognosis for treatment of your specific condition and answer any questions you may have.

Acupuncture is generally a very pleasant experience. Most patients are able to achieve a relaxed state, and some patients even fall asleep. The insertion of the needles is minimally felt. Common sensations that the patient may feel
include dull, achy, or a heavy sensation. If a patient is uncomfortable for any reason, the patient may communicate the feeling to the practitioner who can adjust the needles accordingly.

Acupuncture treats a wide variety of conditions, the following is a list of some common conditions, but there are many more not listed. Please contact us to learn more about how acupuncture can help you.
Allergies & Asthma, Anxiety/Depression, Headaches & Migraines, Low Back Pain & Sciatica, Neck & Shoulder Pain, Joint pain, Chronic Pain, Fertility Support, PMS, Insomnia, Stress Management, and Digestive Disorders just to name a few.