General Office Information / Insurance info / New Patient Info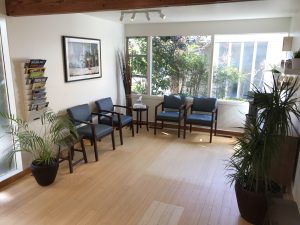 Please also see our payment and billing policies by clicking here.
Insurance/Fee Information
Acupuncture and Chinese medicine provide safe, effective, and affordable methods of care. Many insurance plans cover these services and often require no referral. Our providers are "in-network" with most major insurance companies and can bill your insurance for you. If you have questions about your insurance coverage or how insurance billing works, please give us a call at (206) 582-3469 and our office manager will be happy to help.
Here are a few of the insurance companies that we are "in-network" providers for:
Aetna
United
Uniform
Premera & Lifewise
Regence Blue Cross Blue Shield
Kaiser Permenante (formerly Group Health) PPO Network
First Choice Health Network
PIP (Personal Injury Claims), and Third Party Motor Vehicle Accident Claims.
If you would like to find out if your insurance plan covers Acupuncture, Chinese Medicine, Massage, please click the "Verify My Insurance Benefits" button and we'll get back to you. While we are in network with many of the above insurance companies, some networks have limited or no coverage depending on where the insurance plan or employer network is based.
Acupuncture
Prices and Packages
NEW PATIENT 
(Includes in-depth initial evaluation and consultation, acupuncture, and Tui-Na massage therapy as appropriate)
 
Learn More
The initial appointment includes an interview, diagnosis, and treatment and lasts for about one hour. Follow-up appointments last about 45 minutes. The frequency and duration of treatment depends on the type of issue being
addressed. In general, acute injuries require 1-2 treatments per week over the course of 2-3 weeks, while more chronic issues will require treatment on a weekly basis for an average of 8-10 weeks. During the initial intake your
practitioner will give you a prognosis for treatment of your specific condition and answer any questions you may have.

Acupuncture is generally a very pleasant experience. Most patients are able to achieve a relaxed state, and some patients even fall asleep. The insertion of the needles is minimally felt. Common sensations that the patient may feel
include dull, achy, or a heavy sensation. If a patient is uncomfortable for any reason, the patient may communicate the feeling to the practitioner who can adjust the needles accordingly.

Acupuncture treats a wide variety of conditions, the following is a list of some common conditions, but there are many more not listed. Please contact us to learn more about how acupuncture can help you.
Allergies & Asthma, Anxiety/Depression, Headaches & Migraines, Low Back Pain & Sciatica, Neck & Shoulder Pain, Joint pain, Chronic Pain, Fertility Support, PMS, Insomnia, Stress Management, and Digestive Disorders just to name a few.