Fit Acupuncture
Located in Ballard Seattle, WA
We believe you can feel better today than you did yesterday and that with small changes over time we can create lasting change, be free from pain, and continue to do the things we enjoy for years to come.
Fit Acupuncture
Located in Ballard Seattle, WA
We believe you can feel better today than you did yesterday and that with small changes over time we can create lasting change, be free from pain, and continue to do the things we enjoy for years to come.
What does it mean to be fit?
Maybe it means walking to the end of the block, climbing stairs, or exercising without pain. At Fit Acupuncture our goal is to help you to continue to do the things you enjoy.  Experience the unique and effective combination of Acupuncture, Tui-Na massage, and Traditional Chinese Medicine to eliminate your pain and keep you in the game.
Tyler Martin, L.Ac.
Tyler Martin, L.Ac. is a graduate of the American College of Traditional Chinese Medicine in San Francisco, CA. He holds a Masters of Science degree in Traditional Chinese Medicine and is National Board Certified in both acupuncture and Chinese herbal medicine. In addition to meeting the standards to become licensed as an acupuncturist (L.Ac.) in both Washington and California, Tyler completed additional advanced training and has become a skilled practitioner of Tui-Na traditional Chinese therapeutic massage.
Welcome Fit Acupuncture!
Conveniently located in the heart of Ballard just across the street from Swedish Hospital.
Complimentary parking and easy ADA accessible ground floor entry.  Parking lot access is on the North side of the building off of 17th Ave.
NEW PATIENT INFORMATION
.

.

General Office Information
Office hours are 9am to 3pm Monday and 9am to 3pm on Fridays.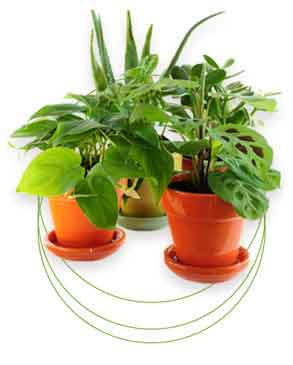 Can acupuncture help me?
Acupuncture is a safe and effective method for the treatment of pain and many other kinds of problems including digestive disorders, anxiety, insomnia, and fertility issues.

Want to Learn More?
Free 15 minute consultations are available, please give us a call or just stop by.  We are happy to see what we can do to help!

Schedule an appointment Today!
Frequently Ask Question
.

What to expect at an acupuncture visit?
The initial appointment includes an interview, diagnosis, and treatment and lasts for about one hour. Follow-up appointments last about 45 minutes. The frequency and duration of treatment depends on the type of issue being
addressed. In general, acute injuries require 1-2 treatments per week over the course of 2-3 weeks, while more chronic issues will require treatment on a weekly basis for an average of 8-10 weeks. During the initial intake your
practitioner will give you a prognosis for treatment of your specific condition and answer any questions you may have.
What does acupuncture feel like?
Acupuncture is generally a very pleasant experience. Most patients are able to achieve a relaxed state, and some patients even fall asleep. The insertion of the needles is minimally felt. Common sensations that the patient may feel
include dull, achy, or a heavy sensation. If a patient is uncomfortable for any reason, the patient may communicate the feeling to the practitioner who can adjust the needles accordingly.
What kinds of conditions does acupuncture treat?
Acupuncture treats a wide variety of conditions, the following is a list of some common conditions, but there are many more not listed. Please contact us to learn more about how acupuncture can help you.
Allergies & Asthma, Anxiety/Depression, Headaches & Migraines, Low Back Pain & Sciatica, Neck & Shoulder Pain, Joint pain, Chronic Pain, Fertility Support, PMS, Insomnia, Stress Management, and Digestive Disorders just to name a few.
Our Client Say
.

.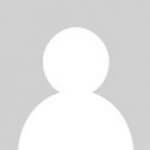 Joan A.
Seattle, WA
The other reviewers are right, Martin Acupuncture is the best. I recently went through a hard time with a very bad infection on top of having rheumatoid arthritis. Nothing helped as much as acupuncture and deep muscle massage done by Tyler. He is kind, caring, careful and very knowledgeable. He offers excellent suggestions on how to deal with and improve your health. One day, I went to him with no energy. When I walked out, I felt so much better, stronger and had less pain. From the minute you walk in the door until you leave, you know you are working with a staff who cares for you and is willing to do what they can to make your visit as pleasant as possible. If you are thinking about starting acupuncture, go to Martin Acupuncture. You will not regret it.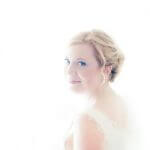 Sabrina S.
Everett, WA
During the September long weekend, I tripped in our trailer while camping and pulled a muscle in my back. It wasn't a horrible injury, but it was noticeable every time I walked, and almost reminded me of sciatic pain. Ibuprofen wasn't doing much for me, so I decided to go to FIT for acupuncture from the recommendation of my colleague, who had been before.I have had acupuncture before from a different practitioner in Seattle and wasn't blown away, but this time I felt like it was a reasonable option for my treatment. First off, Tyler is insanely nice and incredibly knowledgeable in his field. He was very thorough in explaining what he was going to do, so nothing was a surprise. At one point, one of the acupuncture needles hit "the spot", which caused me to jerk on the acupuncture bed - Tyler explained this was qi and that the sensation I was feeling meant he was focusing on the right area.I've since been back for 2-3 more visits (with more to go), and it's been an incredible experience. Even when I think I am feeling amazing and my muscle pain is gone, I discover during treatment when Tyler hits "the spot" that I still have a little way to go. Tyler is awesome at adjusting the needles after they are first placed to make sure they are comfortable. Then, I spend a glorious 15-20 minutes laying on the acupuncture bed with heat on my back, just relaxing (well, I think it's relaxing - especially listening to their recording of waves at Big Sur!).I cannot highly recommend Tyler and FIT Acupuncture enough!**My only gripe is that I now only book their 9am appointments - first of the day - because when I went midday once or twice, things were running roughly 20-30 minutes behind making it difficult to keep the appointment precisely to my lunch hour from work... but, because my experiences there have been stellar, I am not knocking any stars. They have apologized profusely for running behind, and that is enough for me to keep this a 5 star review.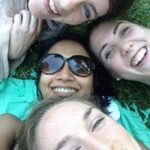 Sabina H.
Seattle, WA
Tyler Martin is amazing. I cannot say enough positive things about him. I was skeptical about acupuncture and non-Western medicine for years, but decided to try acupuncture for my chronic, worsening neck pain and I'm glad I did. I had another experience with a different acupuncturist that was not pleasant. However, Tyler has been a pleasure to see on a regular basis. In addition to Physical Therapy and trigger point massages, he has helped me with my neck significantly. I still have a lot of pain in general and progress does take time (although I did have immediate but temporary relief my first session with him), but overall my pain has decreased and mobility improved. I would recommend Tyler to anyone (as my Uber drivers who drop me off to my appointments can tell you ).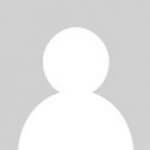 Jewel H.
Edmonds, WA
I am so fortunate and most grateful to have found acupuncturist Tyler Martin! FIT Acupuncture helped me get back to work after developing frozen shoulder. On the way to the clinic for my first treatment, I could only drive using one hand on the steering wheel; on the way back, I used both hands on the steering wheel! I have been treated by other acupuncturists, but FIT acupuncture offers so much more! I look forward to each spa-like acupuncture treatment, and now my husband and teenage daughter are experiencing the calming, healing and stress-reducing benefits of Tyler's unique practice of Traditional Chinese Medicine.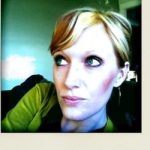 Natalie T.
Seattle, WA
I have seen Tyler once a week for four weeks now and I have never felt better in my entire life AND I'm 5 months pregnant! I never had the urge to get acupuncture before, I didn't think it was necessary until my back was in so much pain from the pregnancy ( and I can't take much medicine) I decided to give it a try. From the moment I walked in the door I felt at ease. The office is very clean with a very friendly staff. Parking is a breeze. AND then there's Tyler!!! HE is a doll. very down to earth guy with tons of knowledge to share. He takes his time and makes sure you are comfortable. He also did this amazing massage that i wasn't expecting. I will be a loyal customer even when I'm not in pain to help with some anxiety and to help calm my nerves. I HIGHLY recommend Tyler!
Get started and schedule your appointment online!